This functionality gives you a possibility to convert information about a current Task List into other formats and share this information with other applications.
Follow these steps:
1. For using this function click the

button on the toolbar, or choose [File | Export] in the main program menu.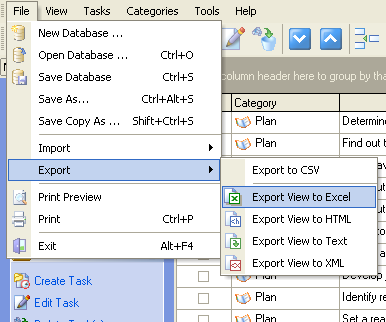 2. Choose a checkbox that matches the format of the target document: XML, Excel, HTML or Text.
3. In the export dialogue navigate to the file for which operation will be carried out.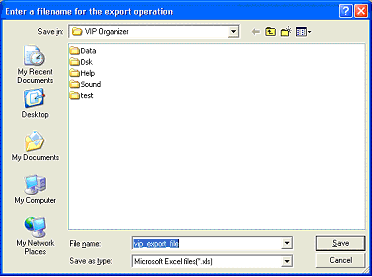 4. Click Save button to complete the export.
Related Topics: