Task Management Software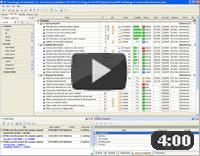 Authorization

TESTIMONIALS
"...This is an excellent program. I'm so glad that I stumbled on to this when researching for task management programs. Very low learning curv, quite flexible, and the price is right. Tried at least 20 other programs, either too complicated, too expensive, or poor documentation..."
Chad Lindsey -
Honolulu, HI
MORE FEEDBACKS

Product Recall Checklist

| | |
| --- | --- |
| | Product recall is a safety procedure that determines a range of methods for responding to a notice of potential non-conformance and un-safety of a product. It is intended to prevent, eliminate, or reduce the likelihood of harm to consumers who utilize the faulty product. The following Product Recall Checklist outlines how to carry out this procedure. |

---

| | |
| --- | --- |
| Order 750 checklists in MS Word and PDF printable format at $49.99 USD only. | BUY NOW! |

1. Recall Plan.

Analyze seriousness of reported safety hazards and recommended actions.
Send a notification of recall to appropriate regulatory agencies.
Coordinate internal activities for all personnel involved in the recall procedure.
Request the PR department of your company for drafted recall announcements and notifications.
Outline duties and responsibilities for personnel in the event of product recall.
Describe liaison with dealers, distributors, OEM (Original Equipment Manufacturers), wholesalers, and retailers when the recall procedure is initiated.
Send a notification of recall to your insurance agency.
Create drafts of letters and telegrams describing how to customers should handle recalled products.
Develop drafted press releases to the media and ensure they're written in a positive manner.
Monitor progress of appropriate corrective actions.

2. Recall Levels.

Consumer level. This level is likely to be extremely expensive. It entails a recall from end-users, consumers, retail outlets, and warehouses. When a product is recalled at the consumer level, there's a necessity to reimburse the consumers for losses sustained as a result of the withdrawal.
Retail Level. This level is less serious as compared to the consumer level. It usually covers probable law breaking. Particularly, the level refers to cases when an existing product has been in widespread use for a considerable period of time, and now a minor hazard has been revealed.
Wholesale Level. It entails product recovery from the first section of the distribution chain. The level is likely to be used in the case of non-safety storing.
Limited Recall Level. It covers the recall of individual consignments or certain batches. The level will occur most often when manufacturing faults and defects have been revealed or suspected in an established and "already-in-use" product.

3. Product Traceability.

Establish a document control system in your company to manage product documentation.
Use the system to isolate affected products and thereby limit the number of products subject to recall.
Be sure records and documents identify specific products (by serial number, batch, date codes) and trace customers who have acquired and used defective products.
Start product traceability with examining raw material suppliers and monitoring progress through the distribution system to the end users.
Check shipping papers and invoices for records of serial numbers of batch/date codes.
In case your company can't provide adequate traceability, consider using a blanket recall.

4. Feedback and Hazard Analysis.

Consider using the hazard analysis as an integrated part of field monitoring activities to deal with prioritization, investigation and analysis of field feedback.
Use product liability claims, incidents of near misses, customer complaints, field personnel reports, and requests from dealers and distributors as the primary sources of unsolicited feedback.
Analyze the feedback to determine seriousness of safety hazards.
Complete the analysis and recommend appropriate corrective actions to top management.
Request top management for the decision to recall.

5. Corrective Action Plan.

Suspend production, distribution and sale of the product(s) affected by the recall procedure.
Inform customer service personnel about the issue.
Get legal counsel advice to handle the situation.
Identify the products being recalled by model, serial or batch.
Identify product numbers and date codes.
Notify appropriate personnel of the need to prepare for receiving, picking up, transporting, repairing and disposing recalled products.
Inform dealers, distributors, OEM, and retailers about the products being recalled and possible procedures they need to follow up.
Instruct them to stop distribution and sale of affected products.
Engage them in planning for receiving recalled products from stores.
Ask your retailers to prepare a list of affected customers and to provide this list to your company.
Ask your PR department to send letters and telegrams to all customers affected.
Be sure the department explains reasons for the recall, the nature of the hazard, and instructions for discontinued use of the products immediately.
Provide instructions on how and where affected products can be returned or repaired.

6. Success Monitoring.

Assign a product recall coordinator who will monitor success of current recall campaigns.
Keep records of the number of products returned (retrofitted).
Calculate percentage of products recalled.
In case the initial recall response is low, consider engaging more resources in the recall procedure (e.g. through wider publicity or ...




---

| | |
| --- | --- |
| Order 750 checklists in MS Word and PDF printable format at $49.99 USD only. | BUY NOW! |

CentriQS Tasks Management Solution

Looking for multi-user task management software? Try CentriQS complete task management solution for planning, tracking and reporting tasks, projects, and schedules. Increase productivity of your small business or office by better organizing your employees' tasks and time.

FREE Download CentriQS
CentriQS -15% OFF
All-in-one business management software
for small and midsize enterprises

---

VIP Task Manager
Multi-user project management software
to plan, schedule and track project tasks.

---

VIP Checklists
More than 750 ready-to-use to-do lists
to plan your personal and business life

---

VIP Team To Do List
Professional task management software
to make and send team todo lists by email

---

VIP Organizer
Personal time management software
to organize time at home and at work

---

VIP Simple To Do List
Simple and effective to-do list software
to plan daily chores, trips, wedding, etc.